CCTV Cameras
At SecureVision our security cameras interconnect with our other products such as alarm systems, intercom systems, access control systems and your internet connection! We customise every installation so that it fits your premises in the most effective way possible. We are known as
best cctv dealer in alwar
because of our products and services.
There is an immense variety of options available to you.
High definition 1080p
Closed-circuit television systems (CCTV) are popular. Operating via a closed network, these systems can operate continuously or only at specific times at your request. CCTV offers benefits not only to security but also to enhancing the efficiency of your business operations.
IP connectivity
A camera that can pan, tilt and zoom (PTZ ) can be moved left to right, up and down and zoomed in and out via a computer joystick. PTZ cameras are commonly used by law enforcement officials, shopping mall security staff, in casinos and large warehouses, where their extra capabilities are essential for clear identification of people and moving objects.
Fixed or point, tilt and zoom options
Hybrid cameras offer great bang for buck while still offering good quality video recording. They work by converting analogue transmission into digital video. All our Standard Definition Systems also have Internet Protocol (IP) connectivity via an ethernet port, and provide for remote viewing access via iPhone, iPad, Android device, or Desktop PC (Mac and Windows).
Indoor or outdoor security cameras
All Symetrix Cameras are built tough, and are vandal resistant and waterproof, allowing for installation indoors or outdoors.
Infrared (day and night) security capabilities
An infrared camera will provide a picture in lower light viewing situations. Filming in digital colour by day and infrared black and white by night, these cameras offer the versatility and security that is needed by most establishments.
Vandal resistant security cameras
As you might expect, cameras are not appreciated by some people and may be subject to vandalism or attempts to destroy them completely. All Symetrix cameras are vandal resistant with a tough exterior to resist attack.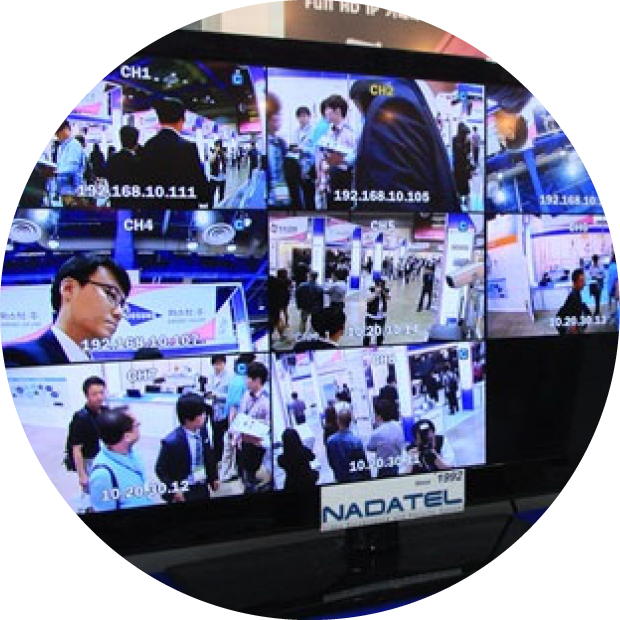 It's better to be safe
The most common purchasers of security cameras are those who have already experienced some kind of unsettling event. It may have been a break in, a prowler, a home invasion, a case of workplace theft or the alarming experiences of a neighbour or friend. Most security camera purchases are reactionary and understandably so.
The simple truth is that most of us believe it will never happen to us. The other simple truth is we have no way of knowing. We can only prepare and deter.
So whether you are responding to an event or trying to stop an event happening, investigating your security camera options is a wise action.
Other security features
SecureVision uses feature rich digital video recorders (DVR) to maximise your use of disk space and make it easier to search your footage.
They also enable you to connect via the Internet for viewing from anywhere, including from your iPad and iPhone. Also available are integrated remote-view CCTV stations, where multiple DVR and camera feeds can be displayed in live mode and playback done of recorded video. We customise our remote view solutions to our customers' unique needs.