Residential security systems
Leverage our technology with a fully integrated system that you can rely on.
Accessible
Intercom and door entry systems that call your smartphone or tablet directly, with video feeds to you no matter where you are.

Convenient
Pin-code access to your front door so you can let that tradesman, cleaner or dog-walker in remotely while you're at work or on a holiday.
High definition
HD, Ultra-HD and 4k Surveillance allows you to remotely check up on your house from work, while out and about, or from anywhere in the world.
Alerts
Get alerted of any breaches of security, arm and disarm your alarm system from your smartphone.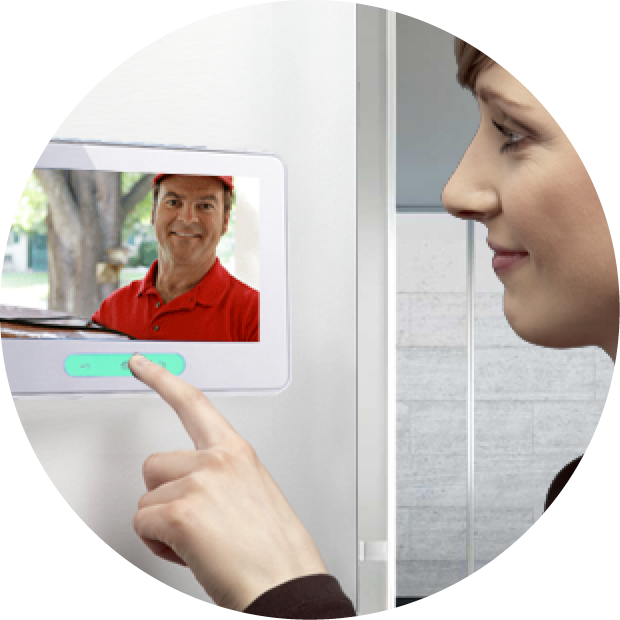 An intuitive system for ease of use
With an integrated security system, we replace unsightly keypads and intercom phones with user-friendly touch screens.